We've come a long way from tie-dyed skirts and leather-fringed vests. The interiors of our vehicles are no longer covered in thick shag carpeting (did no one see the respiratory health hazard there?). Any college-age kid will give you a blank stare if you mention the 8-track. And the beloved toys from the 70s and 80s are no competition for the electronic toys that today's kids are zombiefied entertained by.
So why is it that our ceilings haven't made the same metamorphosis out of that era? You've moved on from 1970s hairstyles (hopefully); isn't it time to leave other relics of those days, like popcorn ceilings, behind too? Fortunately, popcorn texture removal is an option and smooth ceilings will transport your home into the modern age, where it belongs.
Popcorn Texture Removal – It Takes All Kinds
At RemoveCeilingTexture.com we see all sorts of ceiling texture. From the thick, chunky, popcorn-style texture popular in the 60s, 70s and 80s: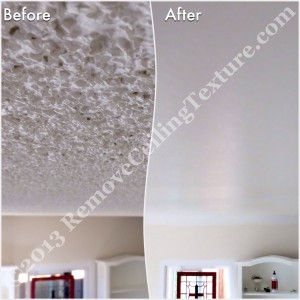 To the more subdued texture that is still being applied to new homes today: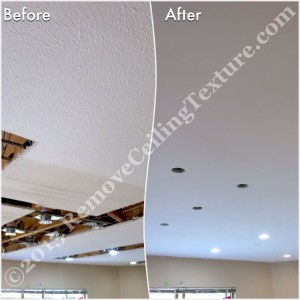 We've even seen ceiling texture that looked like it belonged in some primeval cave: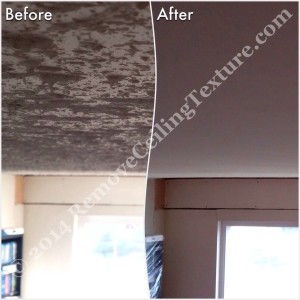 And we're not sure what look they were going for with this bizarre texture: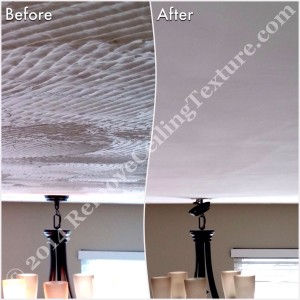 No matter the type of texture you have, popcorn texture removal will transform your home.
 ** If your home was built prior to 1982, your ceiling texture could contain asbestos. It's important not to scrape this texture. Read more about our process for ceilings containing asbestos here.
Ceiling Repair and Popcorn Texture Removal
Here's a look at a ceiling we recently worked on at a condo in downtown Vancouver. The homeowner had removed a wall so we repaired the ceiling at the same time that we did the popcorn texture removal.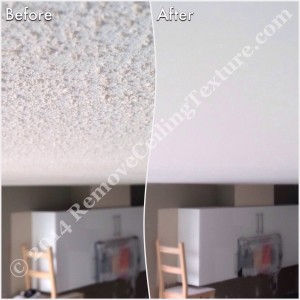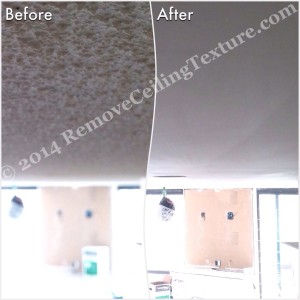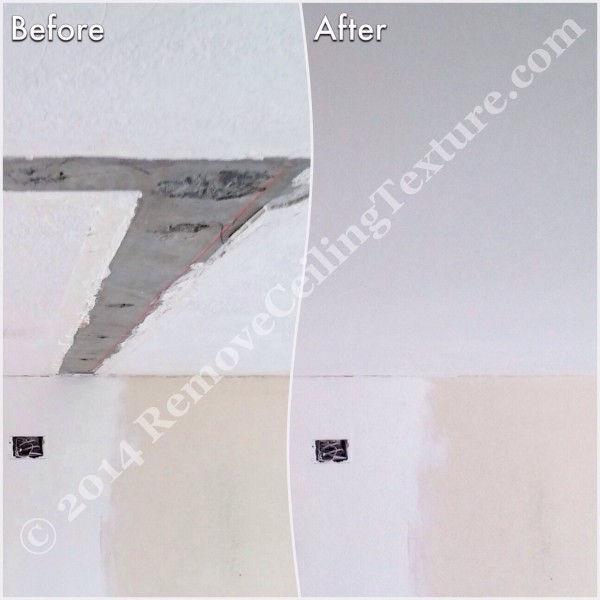 You can read more about our process for popcorn texture removal here.  Or contact us–we're happy to answer any questions you have. Our quotes are FREE and there is no obligation. Give us a call at 604-420-7578, or contact us by email to find out how popcorn texture removal can improve your home.