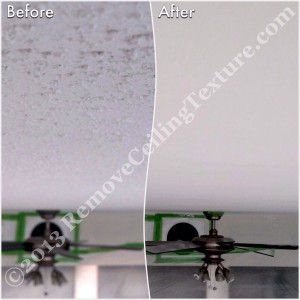 You know the saying, popcorn doesn't grow on trees? Oh, that's not the saying? Well, it doesn't grow on trees. And it shouldn't grow on ceilings either. Popcorn ceilings is another term for textured ceilings. I guess they started calling it popcorn ceilings because warty ceilings just doesn't have the same ring to it, does it?
*On a side note, I did a Google image search for warts when writing this post. Do not do that. Ever.
Whether you call it popcorn ceilings, textured ceilings, stippled ceilings, or what it really looks like, diseased ceilings, you can have it removed. RemoveCeilingTexture.com specializes in popcorn ceiling removal.
So Popcorn Ceilings Look Bad, What's the Big Deal?
Apart from the fact that they're hideous to look at, popcorn ceilings are harmful to your health.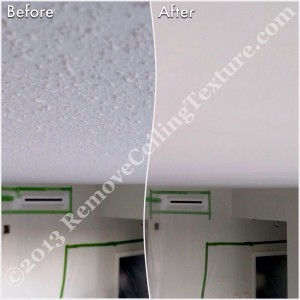 Since they are next to impossible to clean, dust gets trapped up there. Do you know what dust is composed of?  It's a mixture of many things, including plant pollen, hair, and skin cells. Yes, all those things are trapped up in your popcorn ceiling. If you or a family member has allergies, you'll benefit from smooth ceilings. Even if you don't have respiratory problems, I think we can all agree that when it comes to breathing in skin cells, less is better. Now that you're completely grossed out over popcorn ceilings, how can you have them removed?
Popcorn Ceiling Removal by the Experts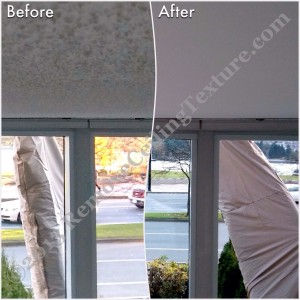 At RemoveCeilingTexture.com, we're experts in creating smooth ceilings. But it's not as easy as simply scraping the popcorn off. There are a few steps involved. First the popcorn is removed with a special machine to minimize any mess. After this step, the ceilings look rough and unfinished. The second step, ceiling resurfacing, is where the real magic comes in. This is where we even out any dips, waves, or other blemishes apparent when the popcorn comes off. The last step is a quick sanding to make the ceiling flawless. Read more about RemoveCeilingTexture.com's unique process.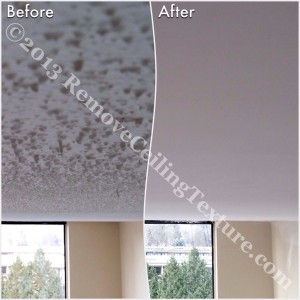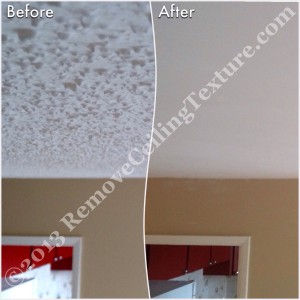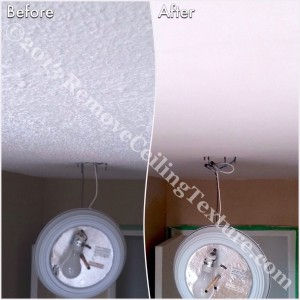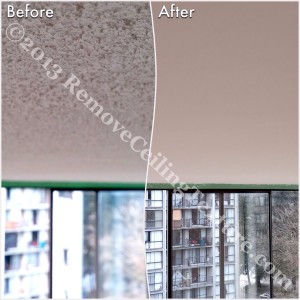 No Strings Attached
If you're like us, you believe that popcorn belongs at the movies, not stuck to your ceilings. Contact RemoveCeilingTexture.com today for a quote on popcorn ceiling removal.  Unlike some companies, we don't charge for providing a quote and our quotes are always obligation free. So send us an email, or give us a call at 604-420-7578.