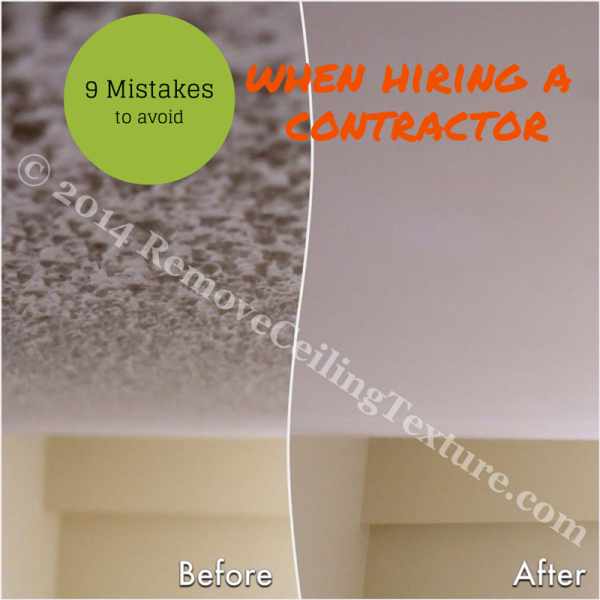 Hiring a home improvement professional is one of those hurdles of home ownership, that nobody wakes up in the morning wanting to volunteer for. There are many considerations to keep in mind when you are looking to hire a contractor. How is the contractor's reputation in the marketplace? Will I get overcharged? Will the finished job be on par with market standards? Will there be a warranty policy in place? Are my children and household going to be safe when this contractor walks into my house?
You can see that the selection process of choosing a contractor can become overwhelming really quickly. There are many different service provider review sources on the internet, that will provide nominal feedback about your potential contractor. Sites such as Yelp, HomeStars, Angie's List and other similar portals, are a good place to start when you want to get a general idea of what your potential home improvement contractor looks like.
But beyond scanning these social review portals, as a homeowner, you should be doing your own research into every contractor that you want to hire for your home. In this article, we tackle 9 of the most common oversights homeowners commit, when hiring a contractor.
1. Hiring a Family Member or Friend
While it's great to help out family and friends, hiring them for contracting work can turn into a tricky situation. If the person is actually qualified to do the work, then by all means hire them. However, if they say something like, "Yeah, I could probably do that for you", or "Why hire someone when I'll do it for a case of beer?", you should probably steer clear. There are a couple of ways that this situation can turn ugly. Sometimes a family member or friend can be less motivated than a hired professional. Showing up late (or not at all), or taking frequent breaks can sometimes occur. The rationale is that, because you are friends or family, you'll be okay with them missing a couple days of work so that they can party in Vegas.  What should have been a 5-day job can easily turn into weeks or months.
The second way this can backfire is if they do a terrible job and you hate it. It can be difficult to say to a loved one, "This sucks. Really, it's hideous". You'll mostly likely have to pay a professional to fix the atrocious blunder. And you'll likely feel like you have to avoid your friend or family member at all future functions. You can only hide behind a Christmas tree for so long.
2. Hiring a Contractor Who is Not Experienced with the Type of Project that You're Planning
"I have a great plumber. I'm thinking about hiring him to do my electrical work. Water and electricity go together, right?"
Of course, it's ridiculously obvious that this is a terrible idea (if this is not ridiculously obvious to you, the fact that you've made it this far in life is pretty admirable). But sometimes it's less obvious. Some contractors are good at what they do, but if they're not that familiar with your type of project, it could turn into a learning experience. At RemoveCeilingTexture.com, we often see the results of this. We've had clients who have hired a contractor, or sometimes a "handyman", to take off their ceiling texture. We end up getting called to fix the ceilings because, either the contractor realized he was not able to do the job properly and bailed, or the end result was rough, patchy or wavy ceilings. Hiring the right professional from the start can save you time and money.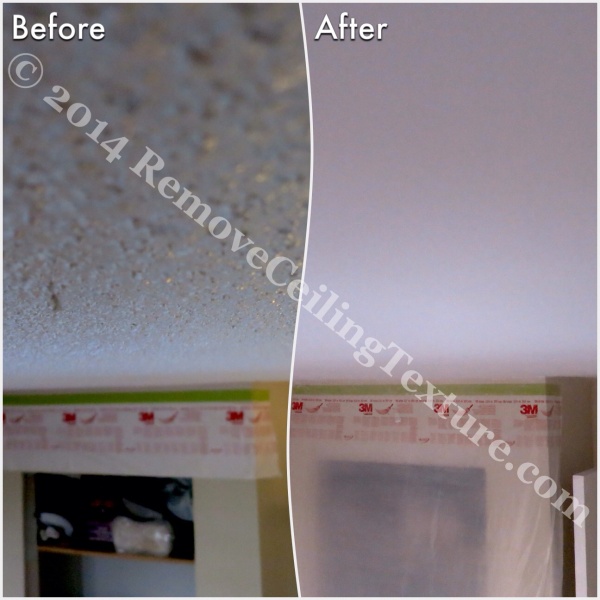 3.  Not Getting More Than One Quote
Unless you're in the industry, you probably don't really know what it costs to build a wall, tile a bathroom or install new flooring. By getting more than one quote, you'll be able to get an idea of the industry standard. It will also help weed out some of the questionable contractors. If you've received a few quotes that are within the $2000 – $2700 range, and one comes in at $16,000, there could be something fishy going on. Or, they may have misunderstood the scope of the project (see below re: making sure what's included in the quote).
4. Not Making Sure What's Included in the Quote
This is important for two reasons. You want to make sure that when you get a quote, the materials and the labour are included in the price. If halfway through the project, the contractor comes to you for more money for something that really should have been included in the total, that's pretty shady. Your contractor should state clearly what is included in the quote. If he/she doesn't, ask them to clarify. A reputable contractor will be upfront regarding the costs.
The other reason to find out what's included is so you can properly compare quotes from different companies. You want to make sure you're comparing apples to apples, not apples to orangutans.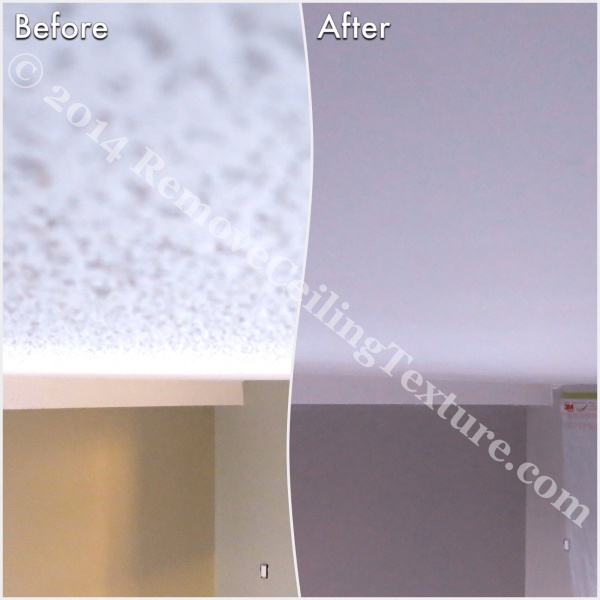 5. Not Asking For References
If a contractor is unwilling to give you any references, that's a red flag. What we've found with removing ceiling texture, is that our clients are so happy with their smooth ceilings that most of them are more than happy to be references and talk to potential clients. Some of them even volunteer to have our potential client come and view their ceilings. If a contractor doesn't have any happy clients, find someone who does.
6.  Going With the Lowest Quote Because it's the Cheapest Price
The lowest quote doesn't always translate into the cheapest price for the project. Sometimes a contractor who gives a very low price is not being truthful about the actual price, just so they can get the job (see point 4 above). The final invoice at the end of the project can be a bit of a shock when this happens ("What's this extra charge for?"  "Oh, that's for drywall screws").
Or maybe the contractor can get away with this low price because they cut corners. When this happens, you often end up having to hire someone to fix the job afterwards. It's worth spending a little bit more to get quality results the first time.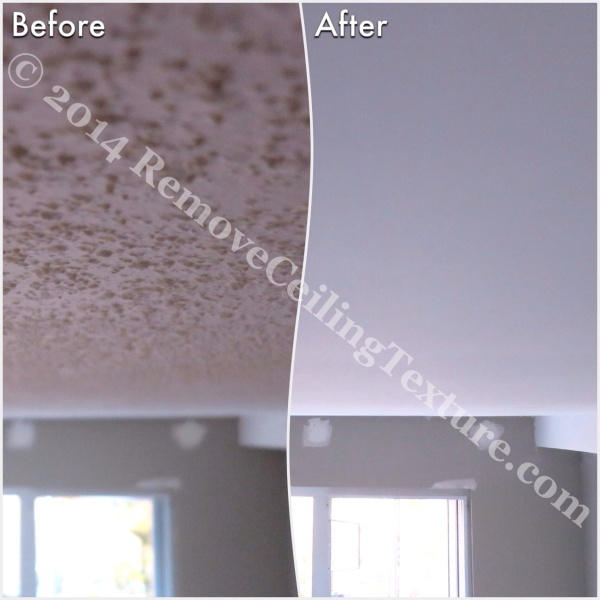 7. Not Checking For Liability Insurance
The last thing you want to be dealing with during a renovation is a disaster. However, mistakes happen. Maybe the demo contractor hit a water pipe and flooded your condo, ruining your new flooring and damaging the walls of the condo below you. Not a pleasant situation. What would make it far worse is if they had no insurance to cover the damage. So, while you can't guard against every possible thing that can go wrong, you can make sure that your contractor is properly insured if something unfortunate does occur.
8. Not Checking for Workers Compensation Coverage
If a worker is injured on the job while working on your home, if the contractor does not have Workers Compensation for his employees, you can be sued by the injured worker. This is a huge reason to check on your contractor's WCB status.
Some contractors will tell you that you shouldn't be concerned with their lack of WCB coverage. They will sometimes even offer to sign a waiver which proclaims they will not take legal action against you if they get injured while working on your premises. Such waivers are entirely useless and will not stand up in court.
Your contractor absolutely, positively must have current WCB coverage for the entire time he/she is doing work on your property. This coverage must include the contractor him/herself as well as every member of their team. WCB coverage is not a negotiable item.
9. Not Ensuring There is a Post-Construction Warranty
Many of us are so happy to have the home improvement project completed and to get back to our routine life after the job is finished, that we never think or talk about a warranty. What's going to happen if  this work that your contractor has done, falls apart in the next 6 months? Do you have to pay to have it done again?
Before you commit to any contractor for your home-improvement or home-repair needs, ask them this question. Make sure they write it down in their paperwork and make sure you pick a contractor who is reputable enough so he/she will be around if you need them to do warranty work 6 months from now.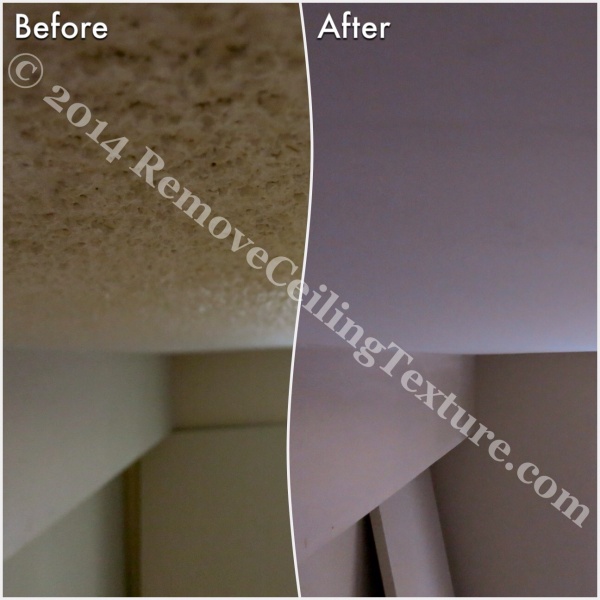 Don't be afraid to bring up any of these subjects with potential contractors. If they are legitimate, they will be open and honest with you. Renovations are stressful enough, so hiring a contractor shouldn't add to the stress. By avoiding these common mistakes you can make the process as pleasant as possible.