Scraped Concrete Ceilings:
The Popcorn is Gone, But Now What?
If you have a condo in a highrise building, it likely has concrete ceilings. Those ceilings are probably covered in some sort of texture–either the really rough popcorn popular in the 1970s, or the lighter texture that's still being applied today (yes, still!). If you've removed the texture yourself, no doubt you've realized that the ceilings are too rough and uneven to be paint-ready. Why is this, and what should be done next?
Why Are Concrete Ceilings So Uneven?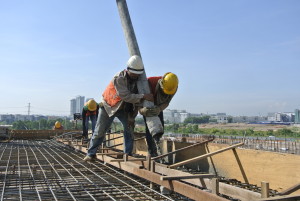 The concrete in your building has been poured into formworks, or molds, that are most often made from timber or plywood. These materials are flexible, and somewhat uneven. That means that your ceilings will also be somewhat uneven, and have blemishes from knots or other imperfections of the wood frame.
Rather than spend time grinding little bumps down, filling in holes, or making sure the ceiling is level, most builders just spray it with texture. Fast and cheap for them.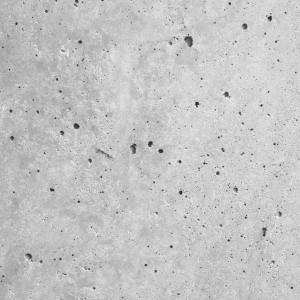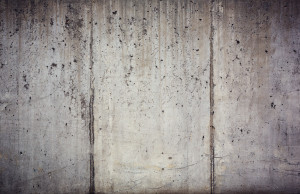 The Best Way to Get a Smooth, Level Ceiling
Nine times out of ten, you're going to save time and money in the long run when you hire a professional from the start; this is true whether it's tiling a bathroom, installing cabinets, or removing popcorn ceilings. And it's especially valid if those ceilings are concrete, for the reasons mentioned above. Ceiling experts have the tools and experience to accomplish in a few days what would take you a week or more. On top of that, it will look professional, instead of like a DIY hack job.
But most importantly, if the building was built prior to the mid-1980s, the ceiling texture could have asbestos. Scraping the popcorn would make the asbestos airborne, which is when it's dangerous. Since the fibres are microscopic, the only way to tell if asbestos is present, is to have it tested at a lab. Ceiling professionals will be able to do this for you. However, if you've already scraped the popcorn off yourself, that advice is probably not helpful at the moment! Don't panic; most health problems associated with asbestos are seen in people who have worked in an asbestos-related industry. That being said, it's always a good idea to monitor your health; have a doctor look into anything suspicious, especially any respiratory issues. Click here to find out more about asbestos-related health issues.
If you've scraped your concrete ceilings, are you stuck with the coarse mess? Not at all. A ceiling expert can still create a flawless surface for you.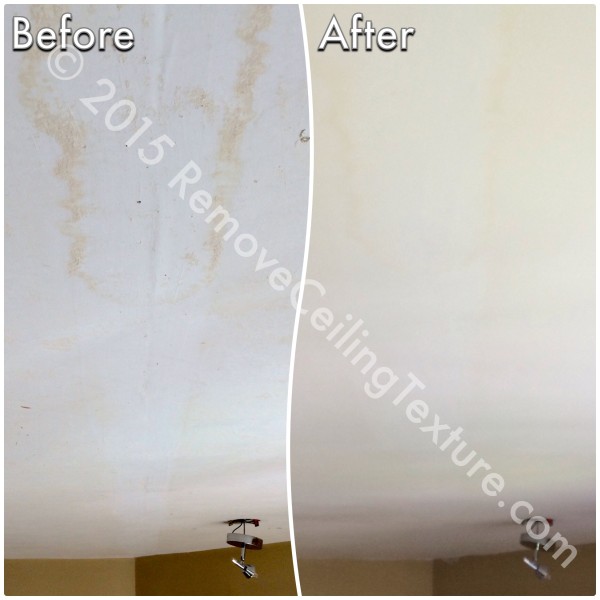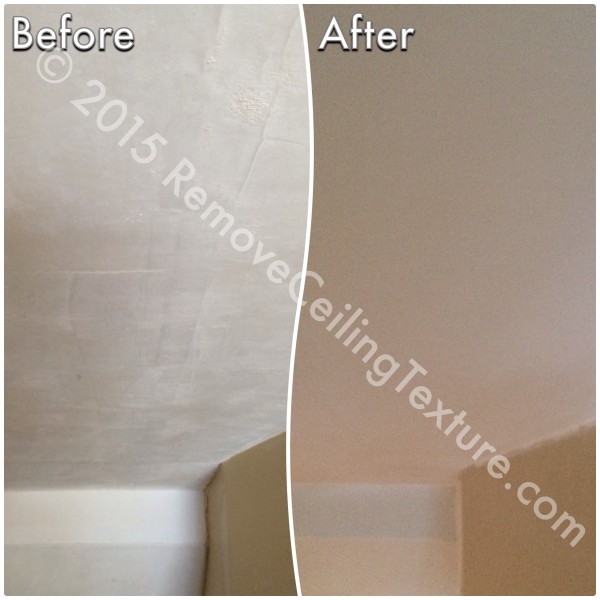 How Does a Professional Take Scraped Concrete Ceilings & Make Them Smooth?
The key to getting a flawless, smooth ceiling is to skim coat the entire surface, at least twice. That's right, every inch. At RemoveCeilingTexture.com, we use the same method that has been used by plasterers for centuries: a hawk and trowel, and an eye for detail. Working on stilts, on a canvas above your head, takes stamina and skill. Filling in holes is one thing, but the real expertise comes in when a wavy ceiling needs to be levelled. This takes a keen eye and steady hand. Without the popcorn to hide imperfections, the finished product needs to be impeccable. Your average condo owner doesn't have the time, patience, or skill to attain a perfectly smooth finish.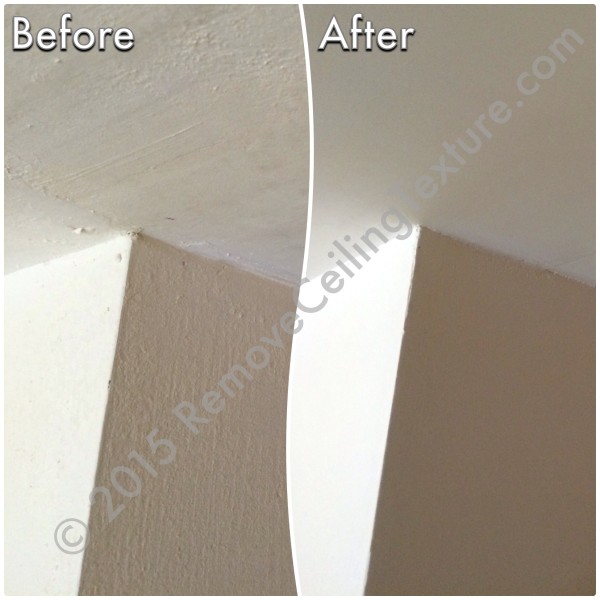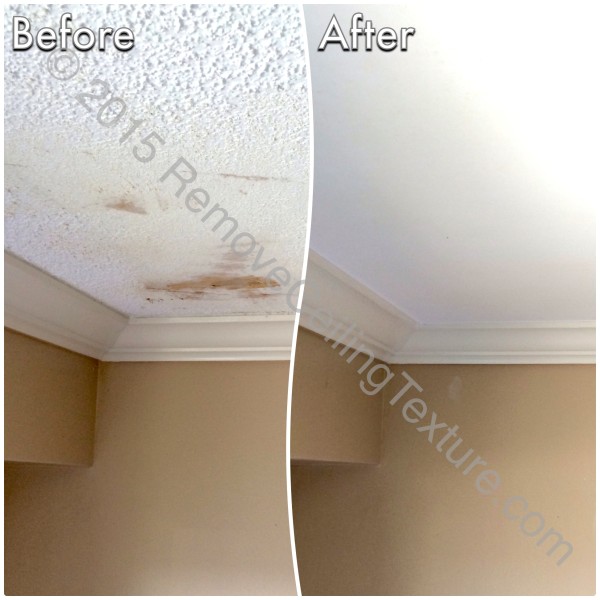 There's No Shame in Admitting You Need Professional Help!
If you've scraped your concrete ceilings and now they look terrible, RemoveCeilingTexture.com can help. We've worked extensively on concrete ceilings, and have seen it all:  Failed DIY Popcorn Ceiling Removal, Water-damaged Texture, Rough, Unfinished Concrete Slabs, and Wavy Concrete Ceilings That Needed Filling.
Avoid frustration and contact us today, by email, or by phone at 604-420-7578, for advice and a free estimate on resurfacing your ceilings.