Do you want to increase the value of your home? That's kind of like asking someone if they like pancakes. No rational person answers no to that!  So unless you're one of those weird, pancake-hating monsters people, here's a simple way you can add some value to your home. (If you do hate pancakes, that's okay. I'm sure your mother still loves you.)
Increase the Value of Your Home with Ceiling Renovations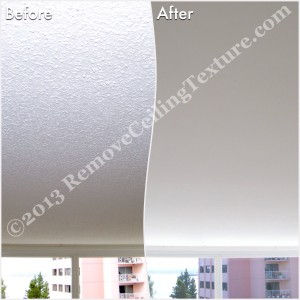 Renovations. The very word invokes fear in some and manic glee in others (you know who you are). But before you haul out the chainsaw and start hacking away at walls, a huge mortgage-your-house transformation may not be necessary. If your home is in decent shape but could use some tweaking, consider having RemoveCeilingTexture.com remove your ceiling texture and refinish the ceilings. Removing the popcorn ceilings can dramatically change your home's appearance. Ceiling texture is outdated, dusty and full of allergens. It also makes rooms feel small. Smooth ceilings reflect light better and make spaces appear larger.
If you are planning a large renovation, smooth, refinished ceilings can be the crowning glory. But a smooth ceiling is also a great option if your house just needs a little bit of TLC and you'd like to increase the value of your home. The great thing about RemoveCeilingTexture.com's ceiling texture removal process is that you don't have to put your life on hold while the renovations are being done. We can work around you. In just a few days your ceiling will go from a lumpy, breeding ground for spiders to a smooth surface that makes the space feel more welcoming.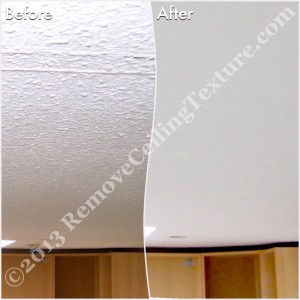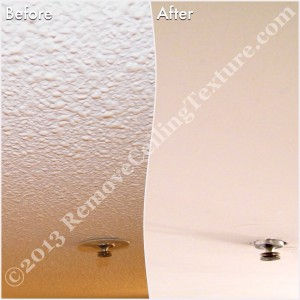 Seller Beware: Smooth Ceilings Sell Better
We've dealt with many buyers who are in the process of putting an offer on a home.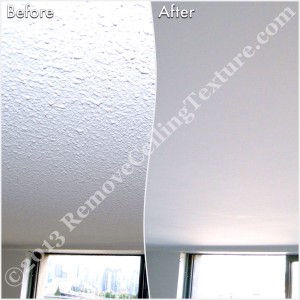 They contact us to see how much it will cost to have the ceiling texture removed, and they're going to factor that into the offer.  If your ceilings are already smooth, your home will naturally fetch better offers from potential buyers. If the choice for a buyer is between your home and a similar home, you want to get whatever edge you can. If one has modern, smooth ceilings and is move-in ready and the other has dingy popcorn ceilings that will need to be dealt with before the buyers move in, it's clear which one is going to be the winner.  *Unless the purchasers hate pancakes. In that case they are loose cannons and there's telling what they'll do!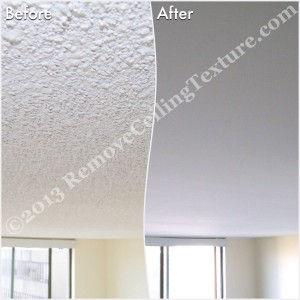 It couldn't be easier to increase the value of your home. RemoveCeilingTexture.com provides FREE, no obligation quotes for ceiling renovations and ceiling texture removal.. Contact us today at 604-420-7578 or send us an email.