Renovating While Working Full-Time
Managing a renovation can be a full-time job. This is why a vast majority of homeowners doing renovations to their homes, choose to hire a general contractor to oversee and direct sub-trades, such as carpenters, plumbers, electricians, etc…

Unfortunately, hiring a general contractor is not always an option, and it comes at a rather hefty price tag, because no general contractor will manage the sub-trades for free (nor should they be expected to). So how are you supposed to oversee your home remodel if you're working 9-5? How can you be sure that the job will be finished on time? A renovation can be stressful enough, but if you're the type who likes to be involved in every last detail, having a contractor work in your home while you're away all day can be downright nerve-racking. The following tips can help you avoid feeling like you have to check on the progress ten times a day.
Before the Renovation
– Research
First and foremost, do your research. If you have family or friends who have had similar jobs done, ask them if they're happy with the job. Ask them approximately how much it cost. They may be uncomfortable talking about the price of a renovation, but would probably give you a ballpark figure. But remember that the price is only part of the whole job.
Remember to ask them the following questions:
– How long did the project take? Was it within the time frame promised?
– Was the final price different from the quote given? If so, why?
– Was the contractor respectful and did he/she communicate well with you?
– Were your questions about the project answered in a satisfactory manner?
– Did the contractor have references?
– Did the contractor do a basic clean-up afterwards?
– If permits were required for the renovation, was this taken care of prior to starting the work?
– Would you hire the contractor again?
– What would you do differently if you had to do it again?
– Get estimates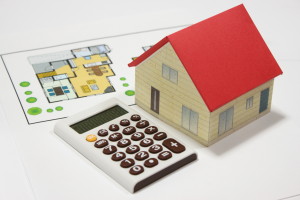 Unless you already know what it costs for your project, which is unlikely unless you're in the industry (in which case you'd probably do the job yourself!), you'll need a few estimates to find this out. Try to get at least three estimates. This is usually enough to tell you whether the job will cost $1000 or $10,000. You want to be able to compare the estimates properly, so make sure each one covers the same scope of work. Remember that cheapest price is not always the best deal. There may be a reason why they charge so little. Perhaps they cut corners or don't pay their workers very well. Even worse, in the majority of cases, the cheapest contractor upfront, will end up nickel-and-diming you for every single little thing that should have already been included in the scope of work to begin with.
– Get references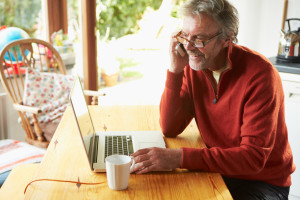 References are a must. Be wary of companies that can't provide any. And make sure you actually contact the references. Ask them the questions listed above under Research. It is best to have references from the contractors' recent jobs. The older a reference, the less valuable it is.
Also ask if they have any examples of their work, either to view in person, or photos in photos. Before and after photos are especially good as you can see exactly what was done.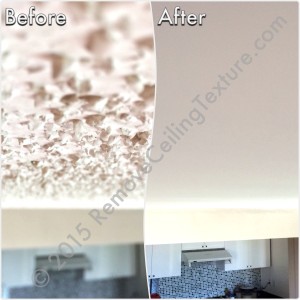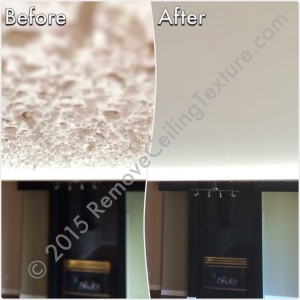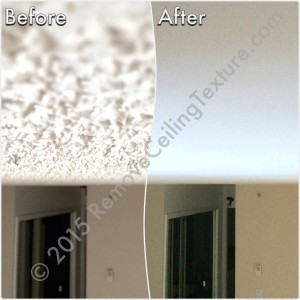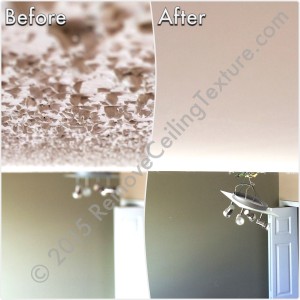 – Get a written quote
Once you've decided on the company you'll be using, make sure they give you a formal, written quote. This doesn't necessarily need to be written on paper, but it should at least be sent to you by email, instead of just relying on a verbal quote. Most contractors are not out to take advantage of you, or try to get away with anything questionable, however, it's worth it to protect yourself. You can't go back to prove that a certain verbal quote was given.
– Read the fine print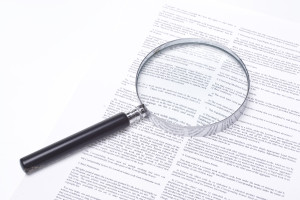 Go over the quote carefully. Read all the fine print. Make sure everything you have discussed with the contractor is included. If you have any questions or concerns, or if any details are unclear, make sure to bring it up before work has begun. This can avoid miscommunication problems and disagreements later.
– Be aware of any warranties
If the quote doesn't explicitly say anything about warranties, make sure to ask. Ask what is covered under the warranty, and how long the warranty is for. Of course, a warranty is no good if the contractor that you hire goes out of business 3 months after your remodeling project has ended. So pick a contractor with a long track record.
– Discuss a timeline with your contractor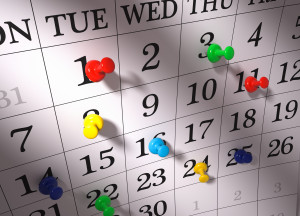 No matter how well you plan it, construction involves unforeseen complications. Always, always, always give your renovation project more time than you are told it will take.
Ask for a timeline for the project. Of course, unexpected things can happen during a renovation that will delay or cause the project to take longer than possible, but for the most part, you should have a good idea of the end date and any important milestones along the way. If something does come up, a reputable contractor will let you know and will be honest about the change in timeline. For instance, if it's a bathroom renovation, and there is unexpected, dangerous mold found inside a wall, there may be some extra time involved, and potentially extra cost, if it was not part of the expected renovation. The contractor should contact you to get your consent before going ahead with anything that was not included in the quote.
– Ask about any prep-work that you'll need to do before the renovation starts
Before the agreed upon start date, ask if there's anything you need to do before the contractor gets there to start. Most renovations require furniture to be moved and/or covered, some will require light fixtures to be taken down, it will just depend on the type of renovation you're having done. Many contractors will take a spare key so that they have access in and out when you are not there. This is a good idea, especially if you have a door that requires a key to lock it. If the contractor goes for lunch, or goes to pick up supplies, they need to be able to secure your home. This also means that if you're not living there, you don't have to worry about getting there each morning to let them in.
– Leave a deposit
Your contractor will likely ask for a deposit. This can be anywhere from 10% to 50% of the total. Deposits are taken for several reasons. Contractors need to make sure that their clients are serious about having the work done. If they book a renovation, and at the last minute the client gets cold feet and backs out, the contractor may have a hard time finding another job to replace it. There are, of course, legitimate reasons why a client may have to cancel, even at the last minute. The scenario above is just referring to clients that weren't really serious in the first place, or didn't have the money to pay for the renovation. Leaving a deposit is a sign of good faith on the part of the client. They will be less likely to cancel for insignificant reasons if they have "skin in the game". Another reason for the deposit is for materials. The contractor will need to buy supplies and materials for your renovation.
During the Renovation
– Initial walk-through
If it's been awhile since the contractor has seen your home or the worksite, it's a good idea to meet them there on the first day and do a walk through to make sure you're both on the same page. If you have any last-minute instructions, or if there are idiosyncrasies about the house that they should know about, let them know now. For instance, if you have a cat that stays in a bedroom and should not be let out, let them know. You can give the contractor a set of spare keys at this time so that they can come and go.
– Progress reports
While it's tempting to call multiple times a day to check on the progress, these phone calls will only stop the contractor from doing what they're supposed to be doing: finishing your renovation. If you've done your due diligence and talked to references, you should be confident that your contractor knows what they're doing and is competent to finish the project in the agreed upon timeline. If you'd like to stay involved (and it's a very good idea to do that), ask them to give you an update at the end of each day, either verbally or a written account. That way you know what's going on with the project, but you're not disrupting their work all day long. That being said, if you do have actual questions or concerns, don't hesitate to call them at anytime.
After the Renovation
– Final walk-through
When the project is complete, make sure you do a walk-through with the contractor. If you've been in contact with the contractor throughout the job, there should be no surprises. This is the time to make sure you're happy with the final project. If there are deficiencies, or areas that need to be touched up, say so. It's far better to speak up now, rather than to give your okay and then later try to claim that you were unhappy with the job.
– Final payment
Once you've done the walk-through with your contractor, final payment will be due. Many companies will have a clause in their contract or quote that says payment is due immediately upon completion, and some will not accept cheques via mail.
– Clean-up
Most contractors will do a general clean-up, but you'll likely be responsible for fine cleaning. After all, you've hired a renovation contractor, not a cleaning company.
– Reviews/Testimonials
If you're happy with the work the contractor has done, they would appreciate a review on any social media network they're on, such as Yelp or Facebook. If you're not happy, before posting a negative review, consider contacting the company with your concerns. A reputable contractor will most likely work with you to make sure you're happy. It's worth it for them to make sure they have happy customers, for reputation, repeat business, and potential referrals.
– Referrals
If you know someone having the same type of project done, give them the name and number of any contractors you've dealt with that you were happy with. This will save your friends from hiring a company blindly, and will help the contractor, too. Some companies will even send some sort of thank you.