Whitney Houston said it best: Crack is whack. Okay, so she may not have been talking about ceiling cracks, but the sentiment still applies.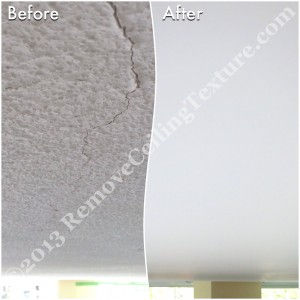 Ceiling cracks can be a natural part of a home settling, or they can be a sign of a bigger problem. If the crack is larger than 1/4" in width, there is sagging in combination with the crack, or the crack continues from the ceiling down the wall, you may want to have a structural engineer come in to assess the problem. Other cracks, known as hairline or spiderweb cracks, are usually superficial in nature and can be fixed by a ceiling professional.
So what causes these little cracks in the first place?
Ceiling Cracks in Wood Construction with Drywall Ceilings
While it's entirely possible that you have some kind of Gnome Fight Club going on in your attic, it's more likely that the hairline ceiling cracks are caused by other means. Water damage can cause ceiling texture to crack and peel. If you have a leaky roof, you may develop this problem. Make sure you address the cause of the water damage before getting your cracks fixed.
Ceiling Cracks in Highrise Buildings with Concrete Ceilings
Concrete condo ceilings can also develop small cracks. In the curing process, concrete can sometimes crack. The age of the building can also be a factor in the forming of ceiling cracks. It's common for older buildings to develop some cracks as they age. Water can cause concrete ceilings to crack, too. If an upstairs neighbour has a flood, water can find its way down into your unit. Again, as long as the cracks are not wide and structural, they are fairly simple to fix by an experienced professional. RemoveCeilingTexture.com is familiar with peeling and cracked ceiling texture.
Ceiling Crack Repairs & Ceiling Texture Removal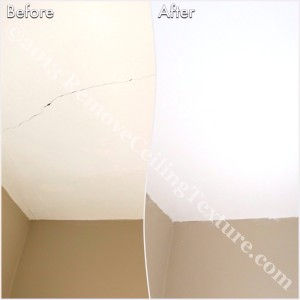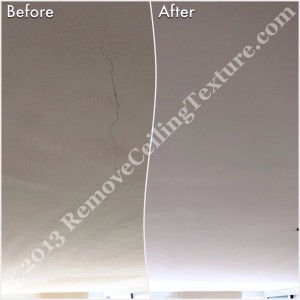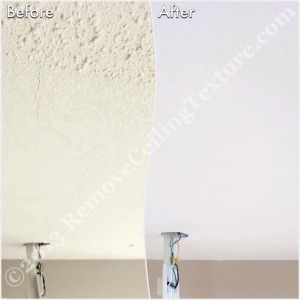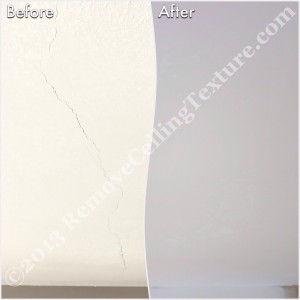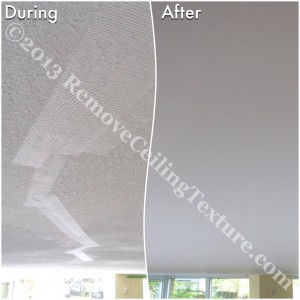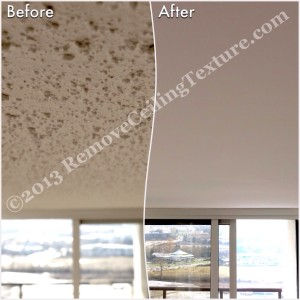 To Fix or Not To Fix
While they won't cause your ceiling to collapse, spiderweb ceiling cracks definitely don't add anything to your home decor. So unless you're going for an earthquake-chic look, have them fixed. At RemoveCeilingTexture.com, we create beautifully smooth ceilings by removing ceiling texture, repairing ceiling cracks, and refinishing the entire surface.  Contact us today for a FREE, no obligation quote. Call us at 604-420-7578 or send us an email.