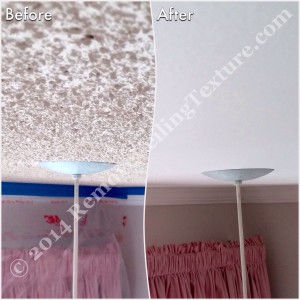 Ceilings are so often overlooked in home design. At RemoveCeilingTexture.com we believe that you should love your ceilings as much as you love the rest of your home. We've never heard anyone say that they love their ceiling texture, but we have had people tell us how much they love their smooth ceilings after we've worked on them.
What's to Love About Smooth Ceilings?
It's important to feel a sense of peace and comfort in your home. After all, it's your refuge from this crazy world we live in. They may go mostly unnoticed, but that doesn't mean that ceilings don't affect the feel of your home. Dingy texture can make your home feel dark and oppressive. The difference between walking into a  home with popcorn ceilings and one with smooth ceilings is quite noticeable. And not only do smooth ceilings invoke a sense of cleanliness, but they actually are cleaner. Because there are no nooks and crannies for dust to hide in, smooth ceilings are better for your health.
Feeling the Love in Burnaby and West Vancouver
This townhome in Burnaby had ceilings that were definitely less than loveable. The old ceiling texture was crumbly and dirty and needed to go. Smooth ceilings transformed the space into a much more pleasant place to be.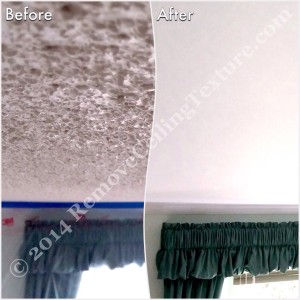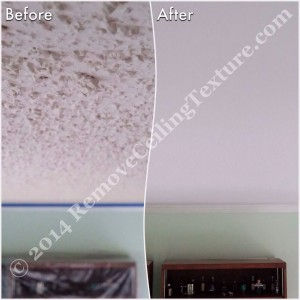 The owner of this West Vancouver home decided to have his ceiling texture removed at the same time as some other renovations. While it's always a good time to get smooth ceilings, if you're already planning renovations, starting with your ceilings is ideal.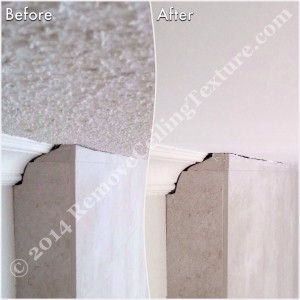 Whether you want ceiling texture removal for aesthetic reasons or health reasons, we're certain you will love your ceilings once they're smooth. Contact us today for a FREE quote on smooth ceilings. Call us at 604-420-7578 or contact us by email.