Not to alarm you, but…Christmas is right around the corner!! How does the song go…Deck the halls (and smooth ceilings) with boughs of holly?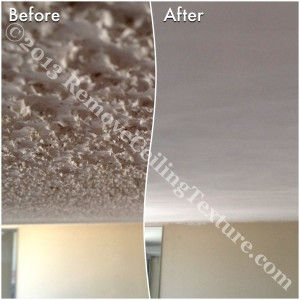 While renovations may not be the first thing that comes to mind when you think of holiday preparations, it's a good idea to plan ahead a little. Fall is the perfect time of year for renovations, including ceiling texture removal.
The Frazzled Festive Holiday Season is Upon Us
What is it about the holiday season that makes otherwise sane people act crazy? Everyone (myself included, unfortunately) seems to be in a tizzy trying to get everything "just right".  But you know what? Unless Martha Stewart's visiting, no one is going to remember the lavender infused whipped cream afloat your gourmet hot chocolate. As long as no one dies from food poisoning, no fingers or toes are lost and your cousin doesn't show up in his RV prepared to stay for weeks, I'd say it's a successful Christmas, or Hanukkah, or Thanksgiving or Festivus.
North Pole-Worthy Ceiling Renovations
While your home may not be featured in the Christmas edition of House & Home, there's no reason why it has to look shabby or outdated, either.  A quick and painless way to spruce up your home before the holidays is by doing ceiling renovations, specifically popcorn ceiling removal. This can really change the look of  your home. Smooth ceilings reflect light much better and make a space feel larger and brighter.  There's a health benefit to removing ceiling texture also. Allergies and asthma can be aggravated by the dust and allergens trapped up there. So not only will ceiling resurfacing make your home look more modern, but there will be less sneezing and itchy, watery eyes as well. We're sure your guests (including Santa!) will appreciate this.
Before and after photos from some of Remove Ceiling Texture's jobs: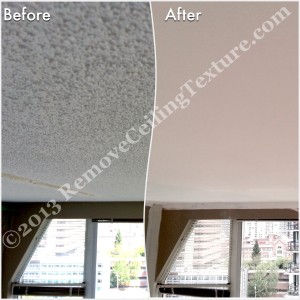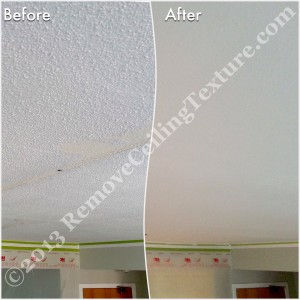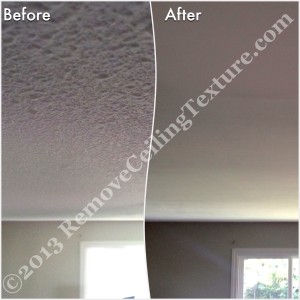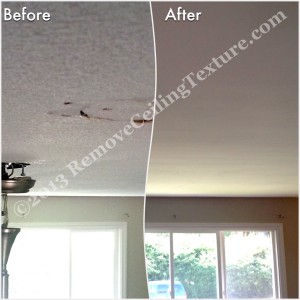 Ceiling Renovations Minus the Mess
At RemoveCeilingTexture.com, we're in and out in in under a week. An added bonus is that we can work around you while you still live there because our custom process of ceiling resurfacing isn't messy like you generally see with major renovations, do-it-yourself attempts or even other ceiling contractors.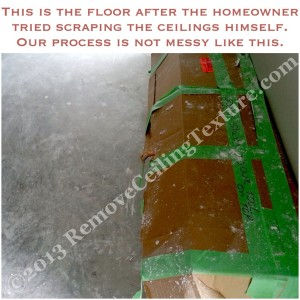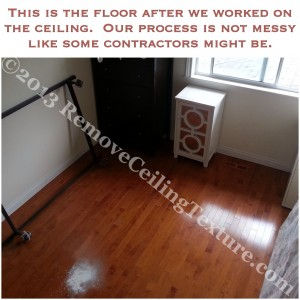 We're ceiling professionals who know that your time is important. Rather than stressing over large renovations, have your ceilings renovated so you can spend time on more important things. Like finding the perfect Christmas outfit for your pet.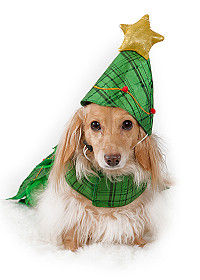 For a FREE quote on ceiling texture removal, call RemoveCeilingTexture.com at 604-420-7578 or send us an email.